May 6, 2023
JACOMO Chorale's 40th year Gala/Concert
The JACOMO Chorale would like to wish a fond farewell to our Director, Byran Waznik and his lovely girlfriend, Felicity Eward (Alto) the very best in his new job located in Phoenix, AZ. We will miss both of them very much. Thank you for a wonderful season and the learning process you brought to the Chorale.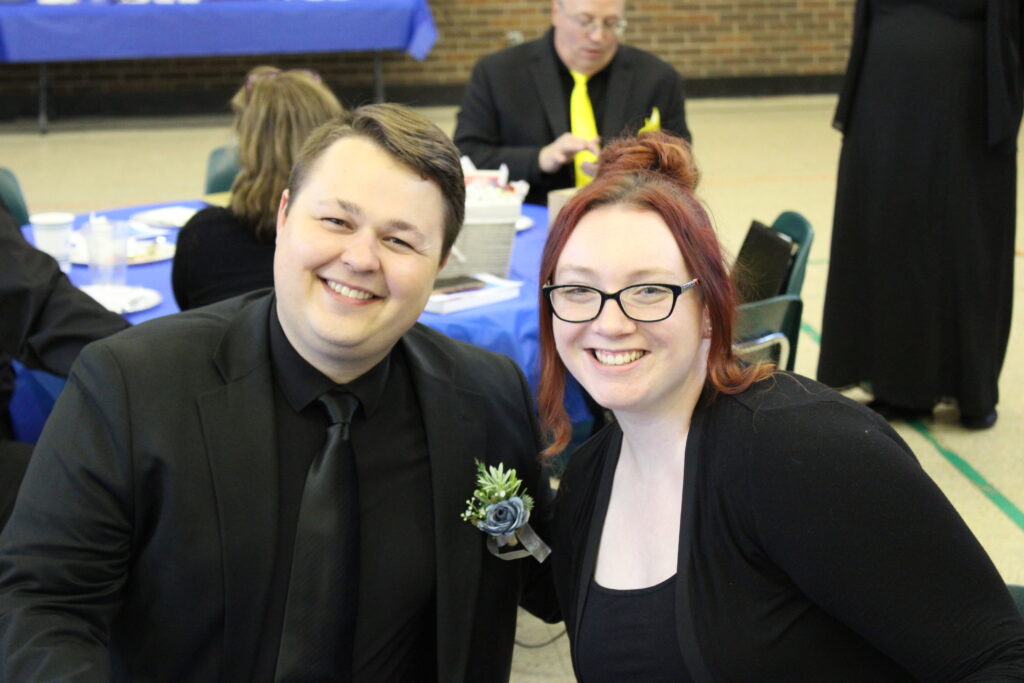 The JACOMO Chorale would also like to thank our former directors for being part of our 40th Gala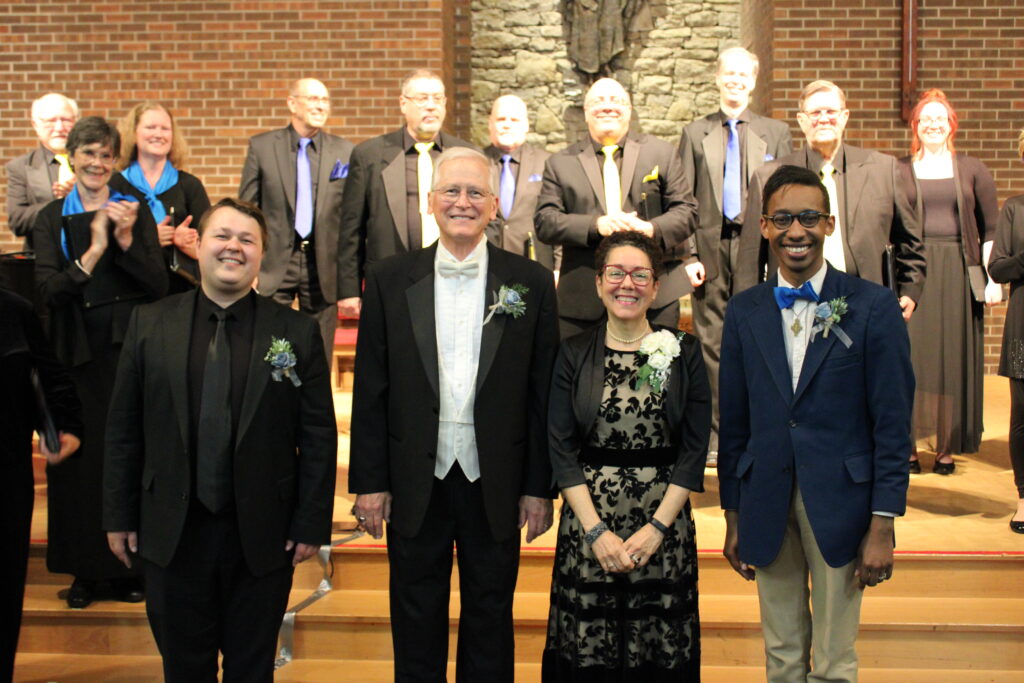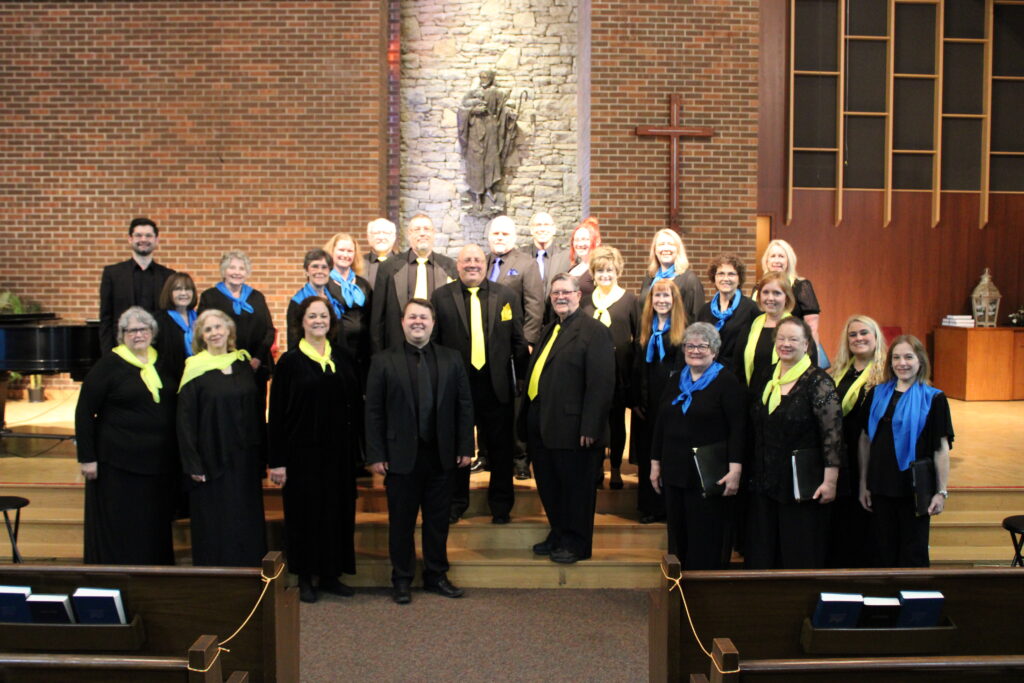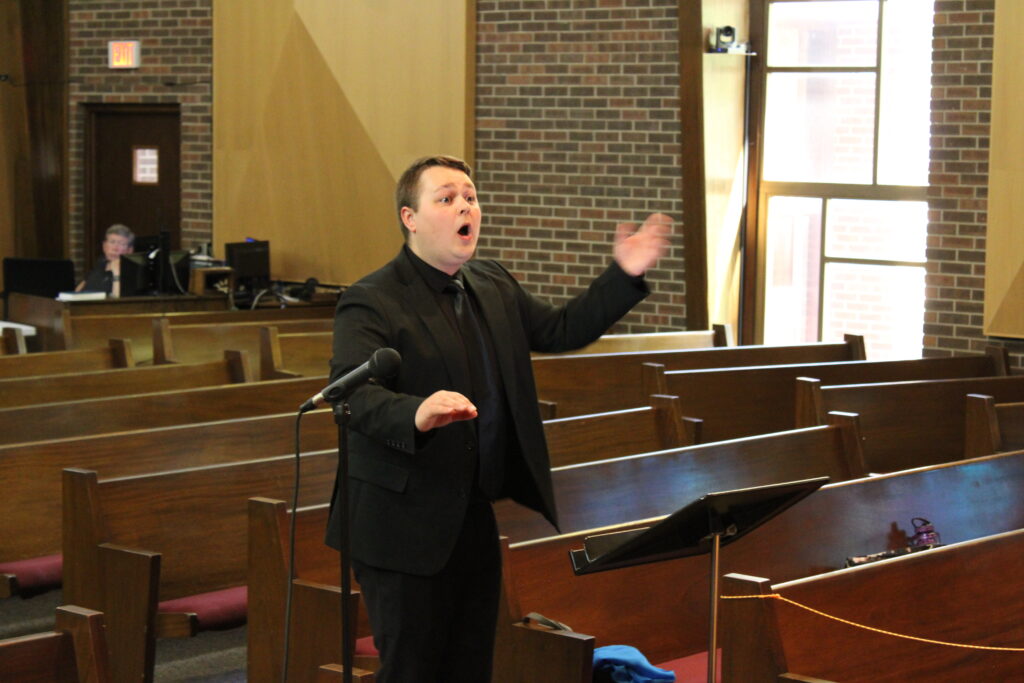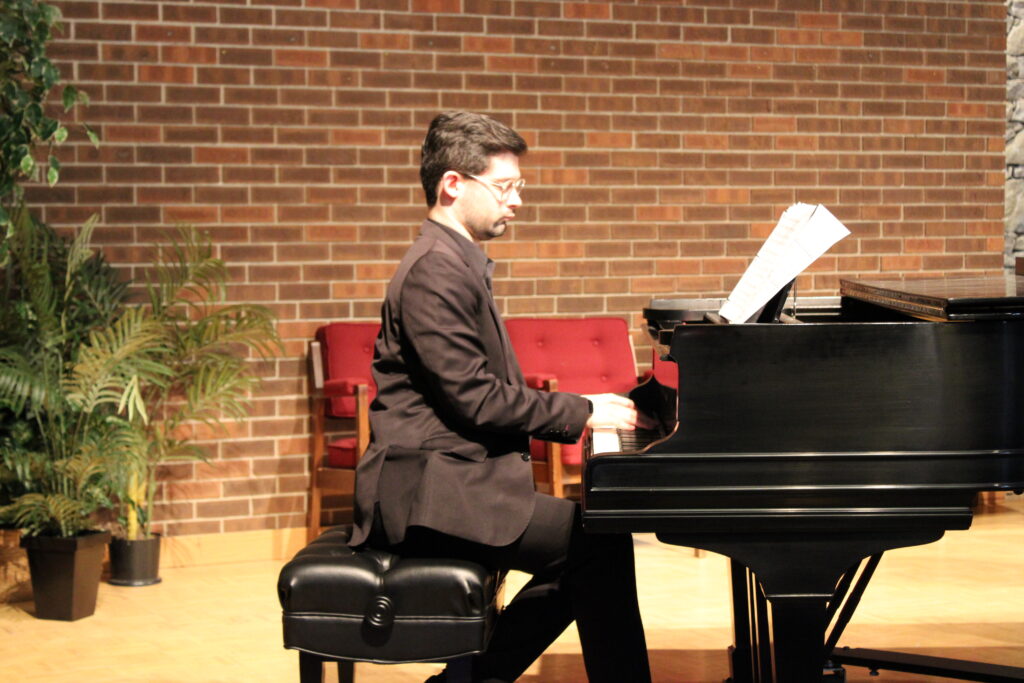 Warming up for the concert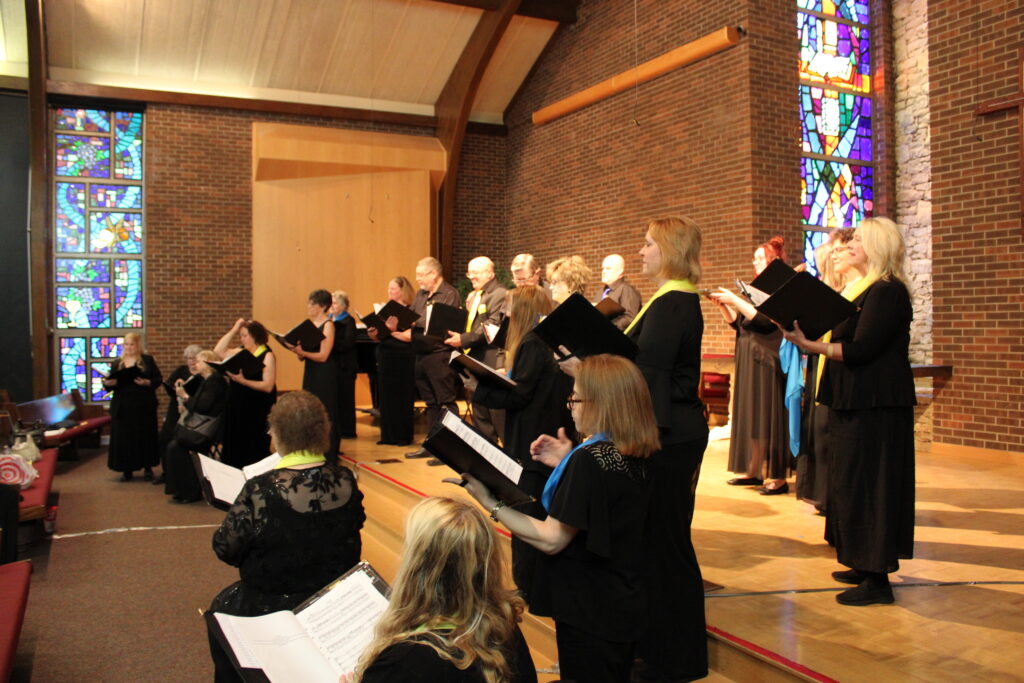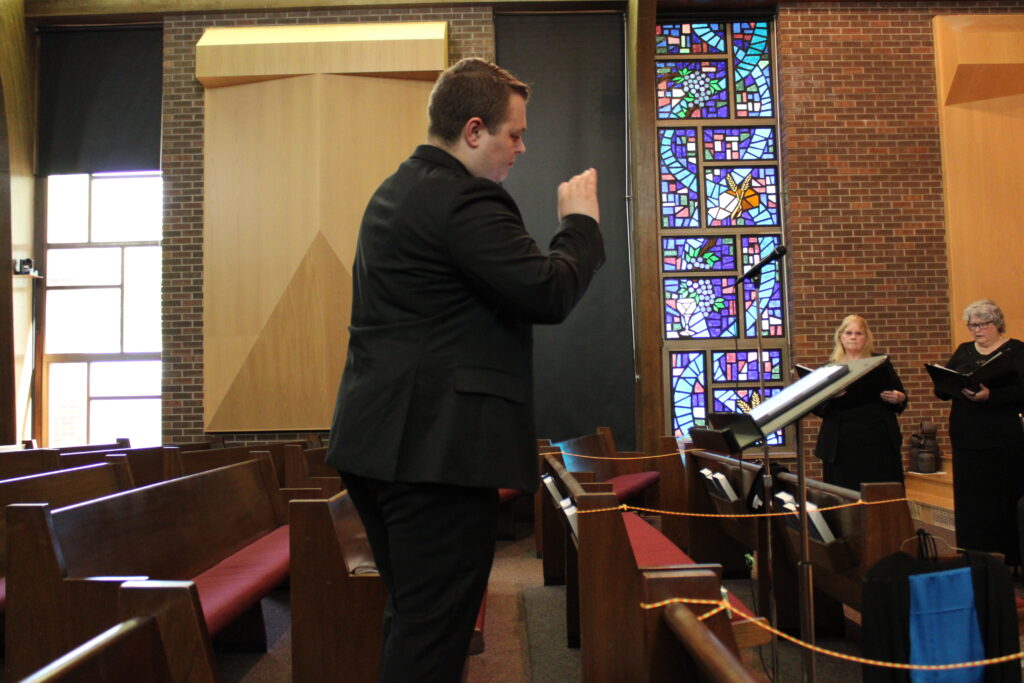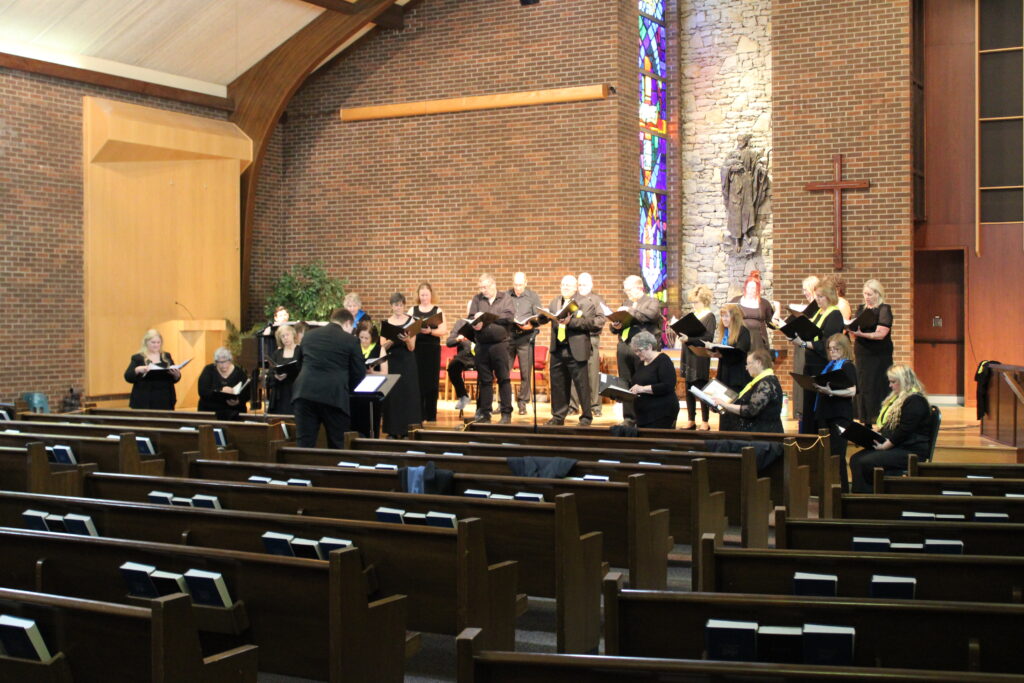 All of the food at the reception was supplied by HyVee – Thanks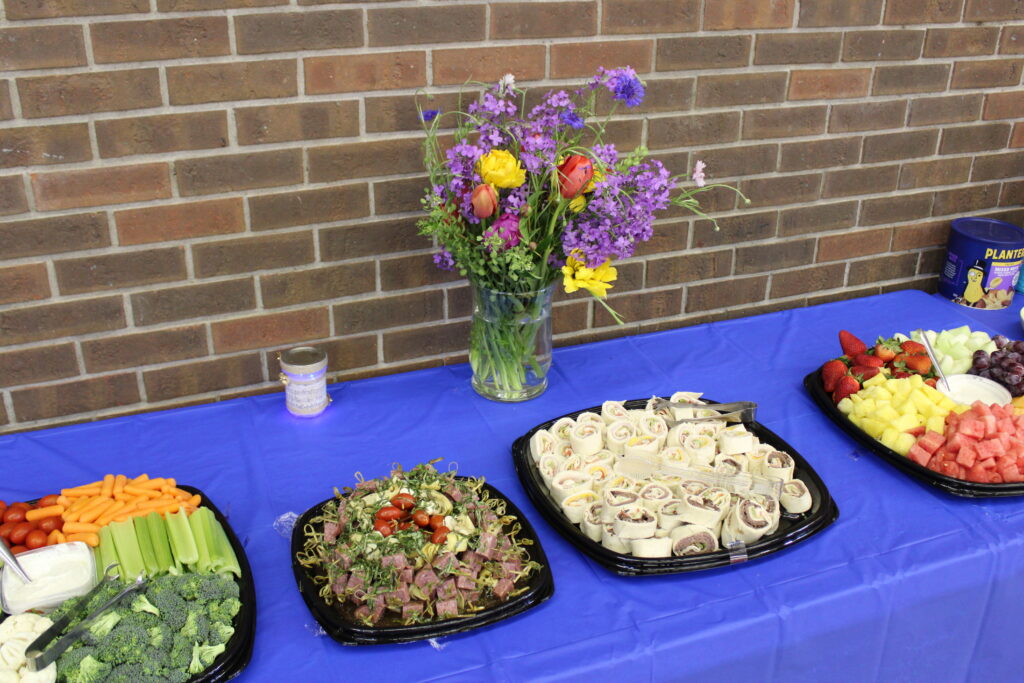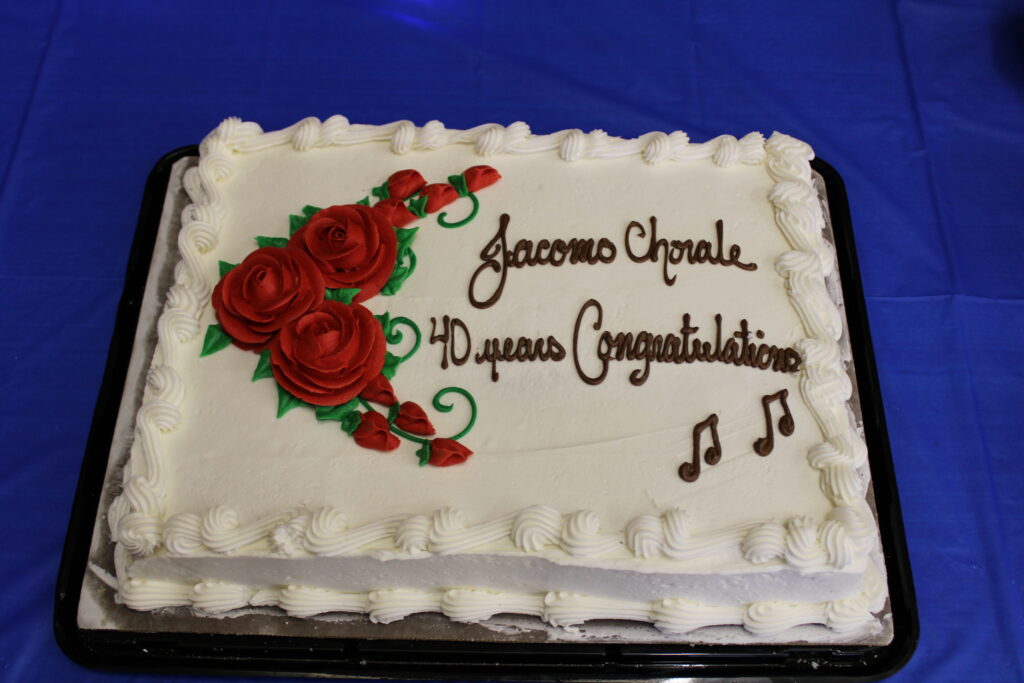 Past JACOMO Chorale members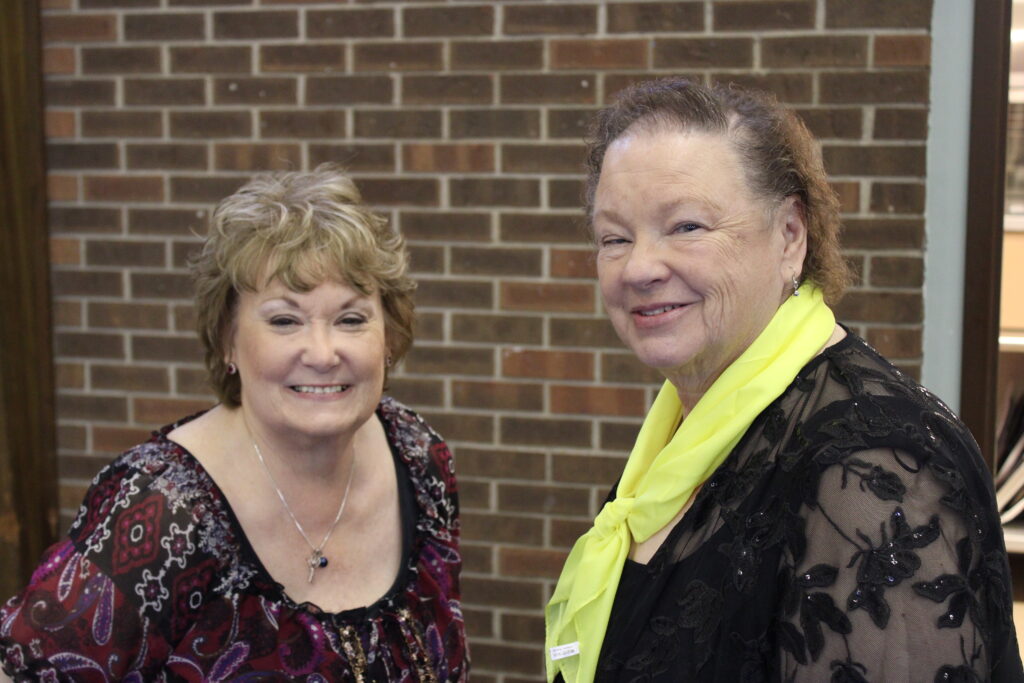 Christmas Concert
December 10, 2022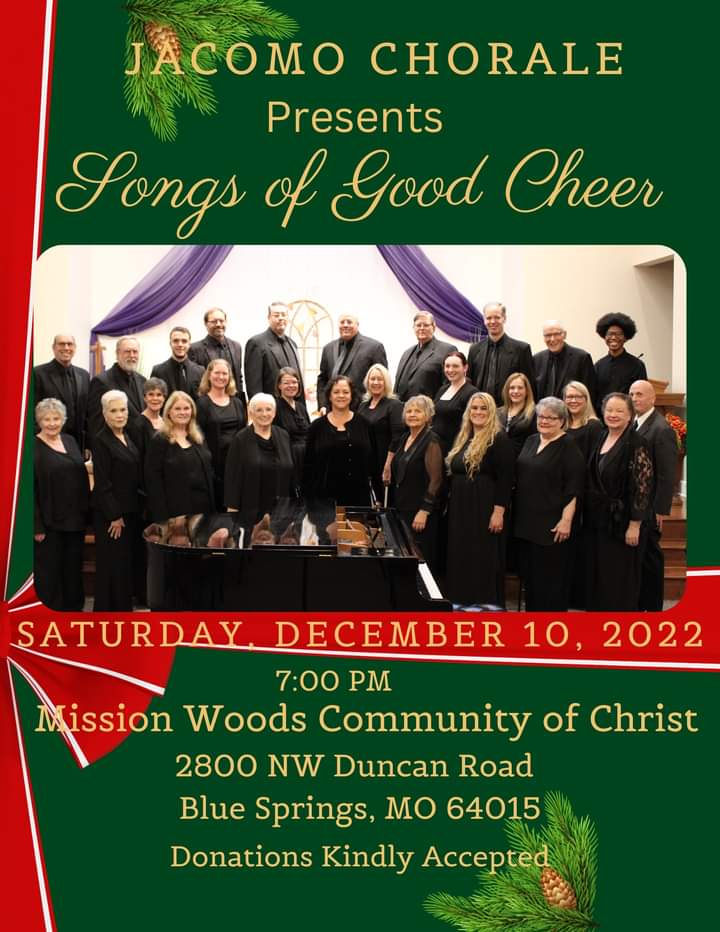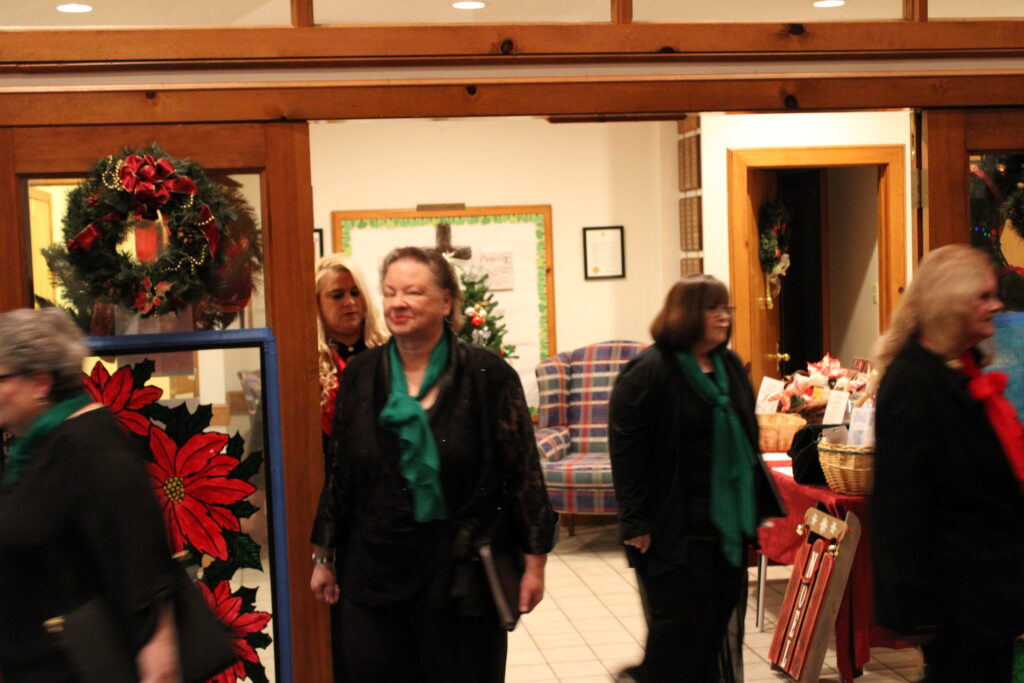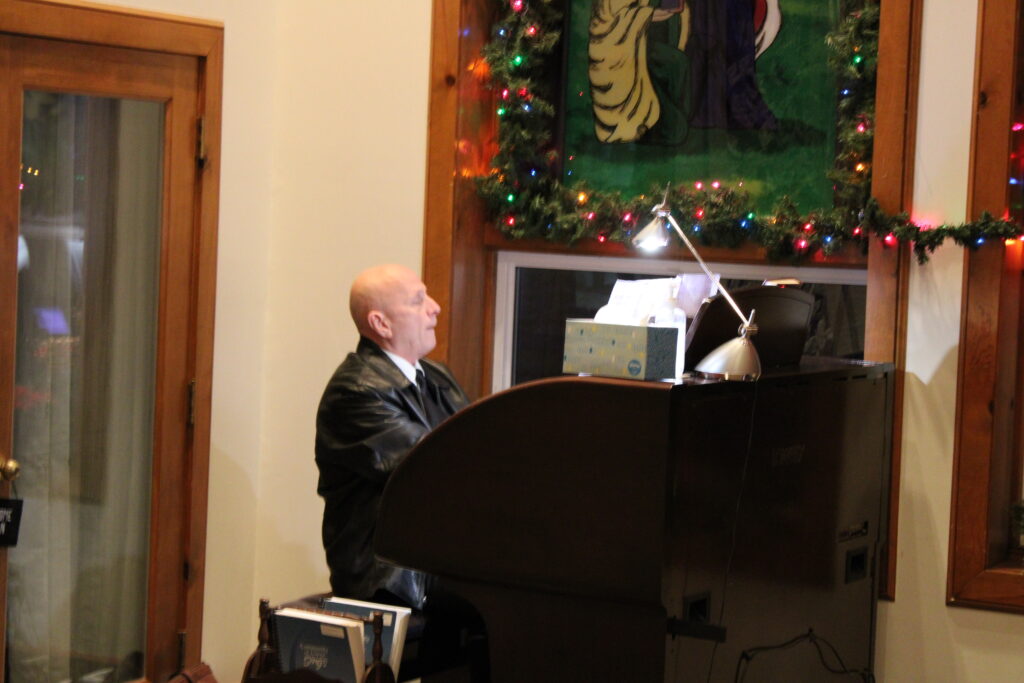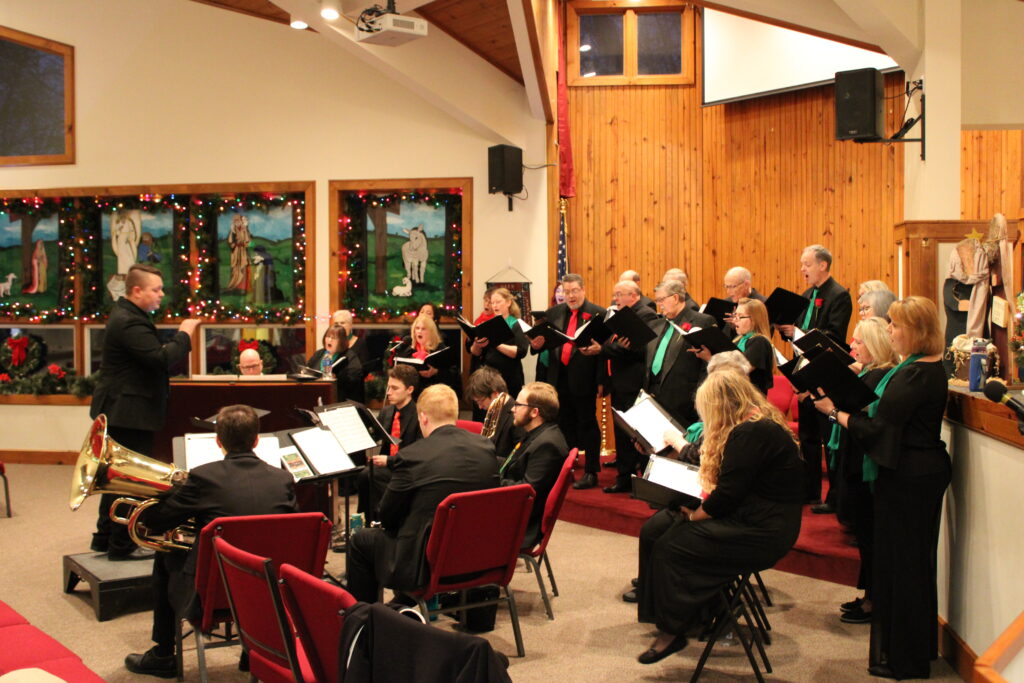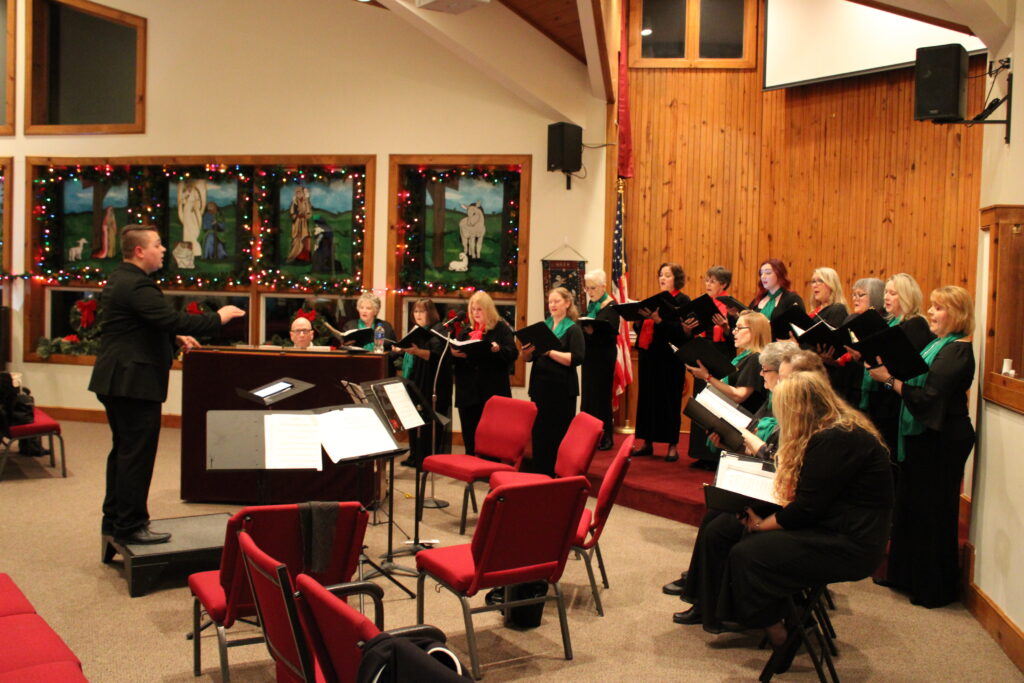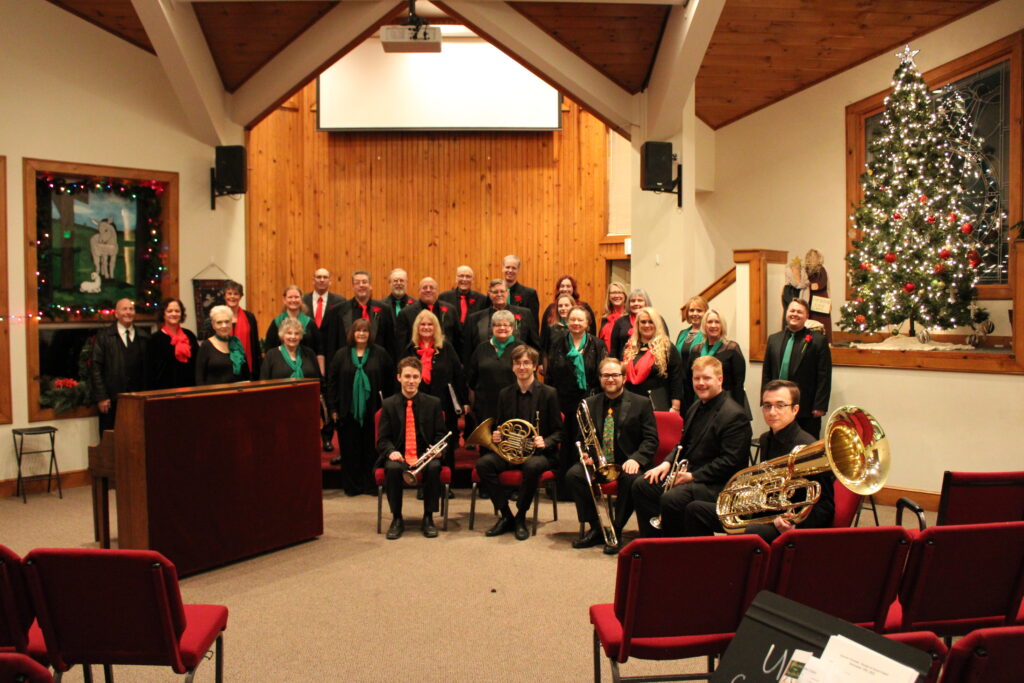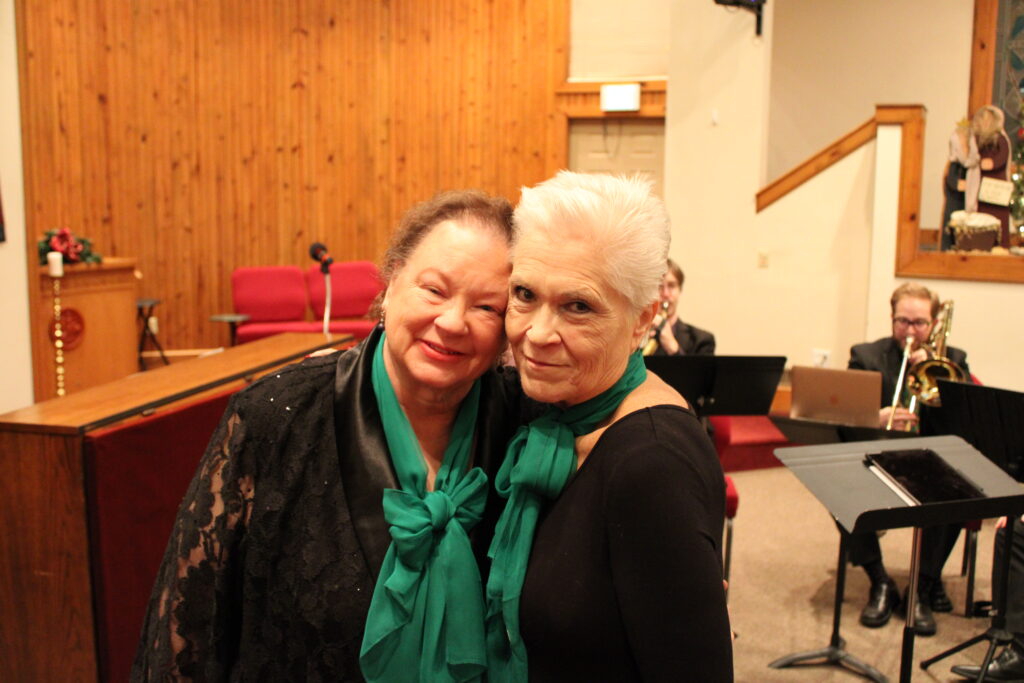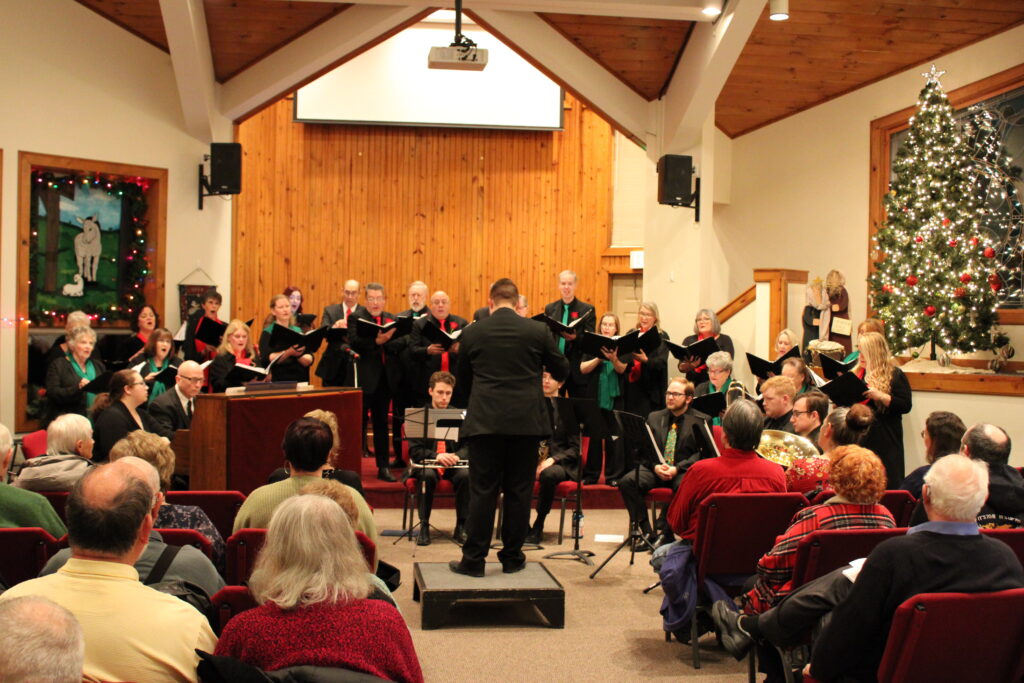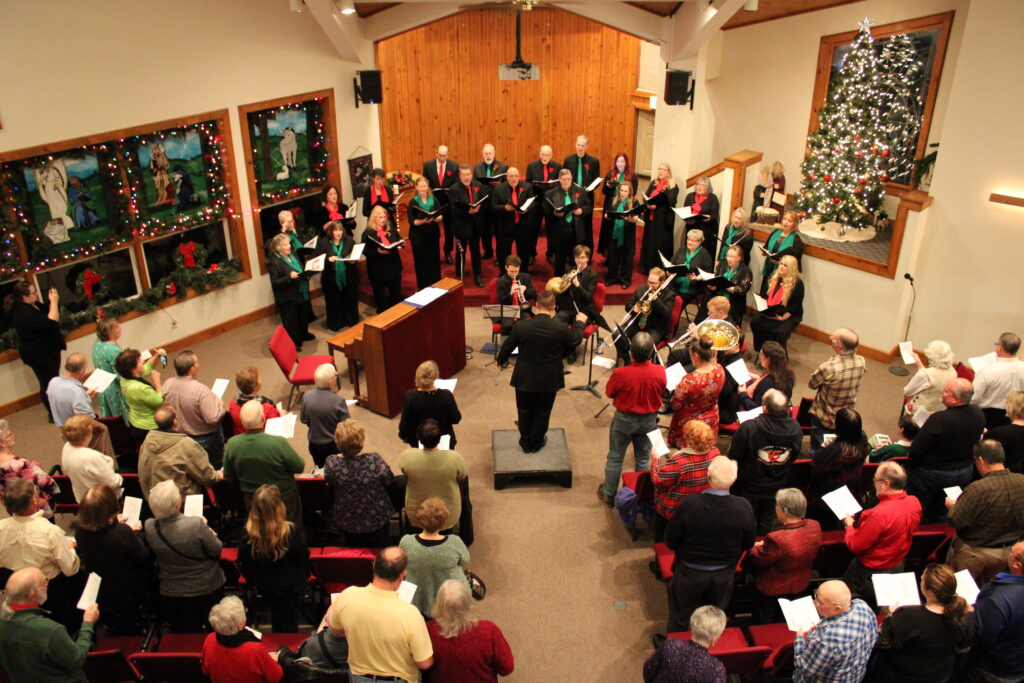 Fall Concert
October 15, 2022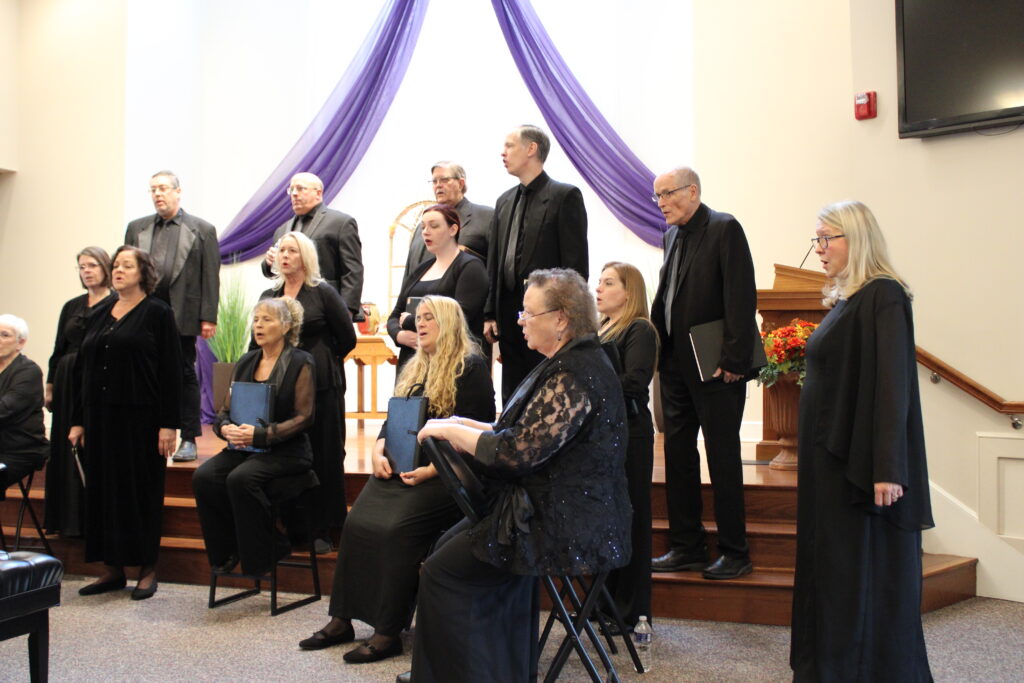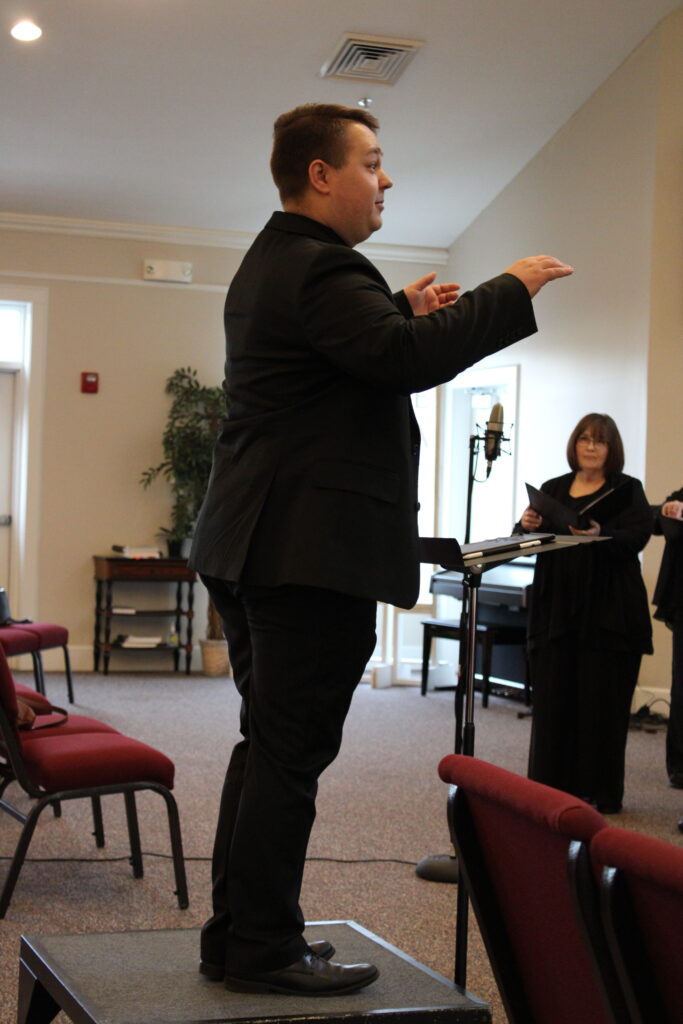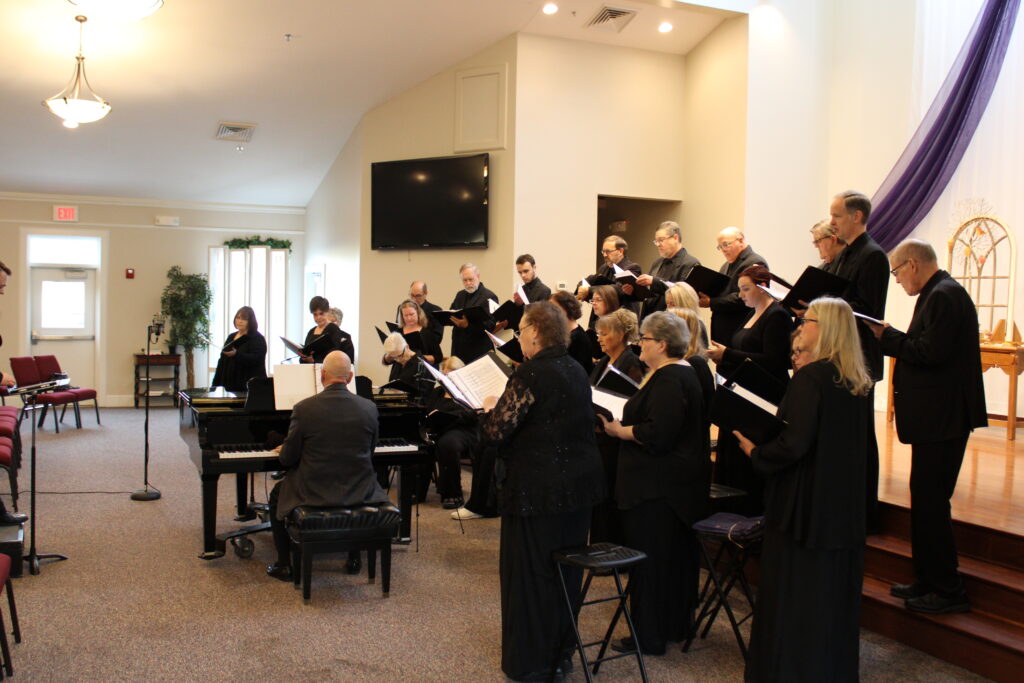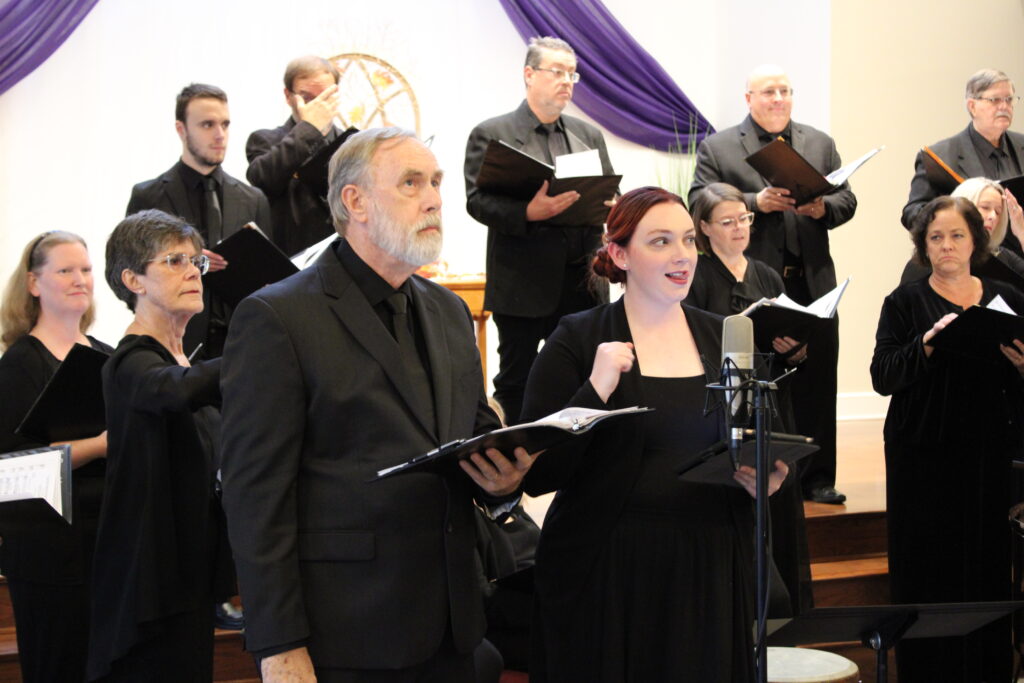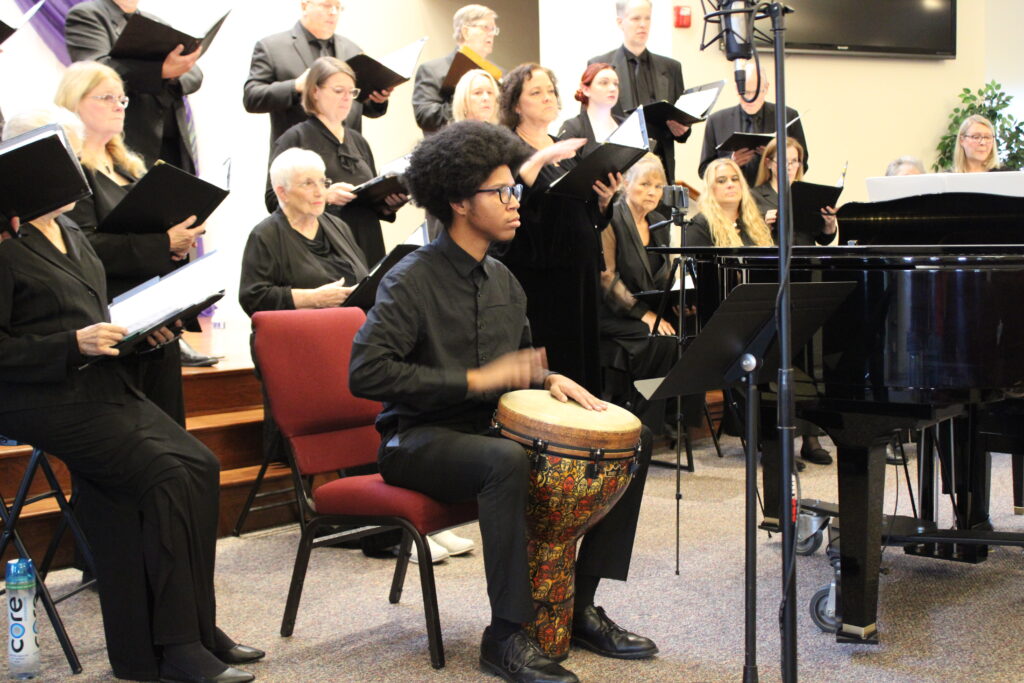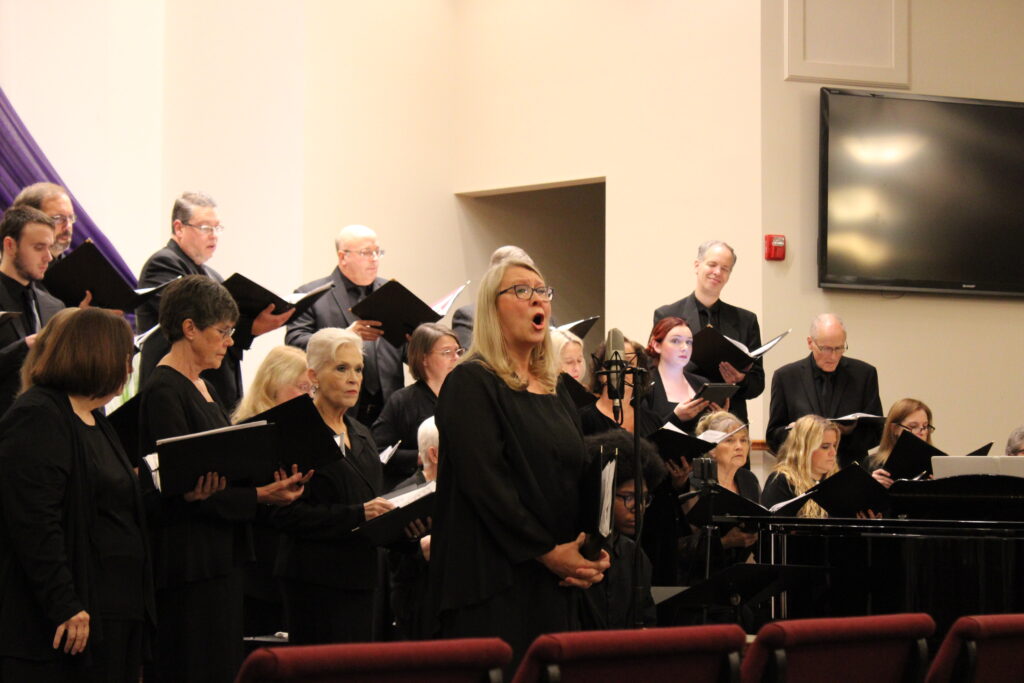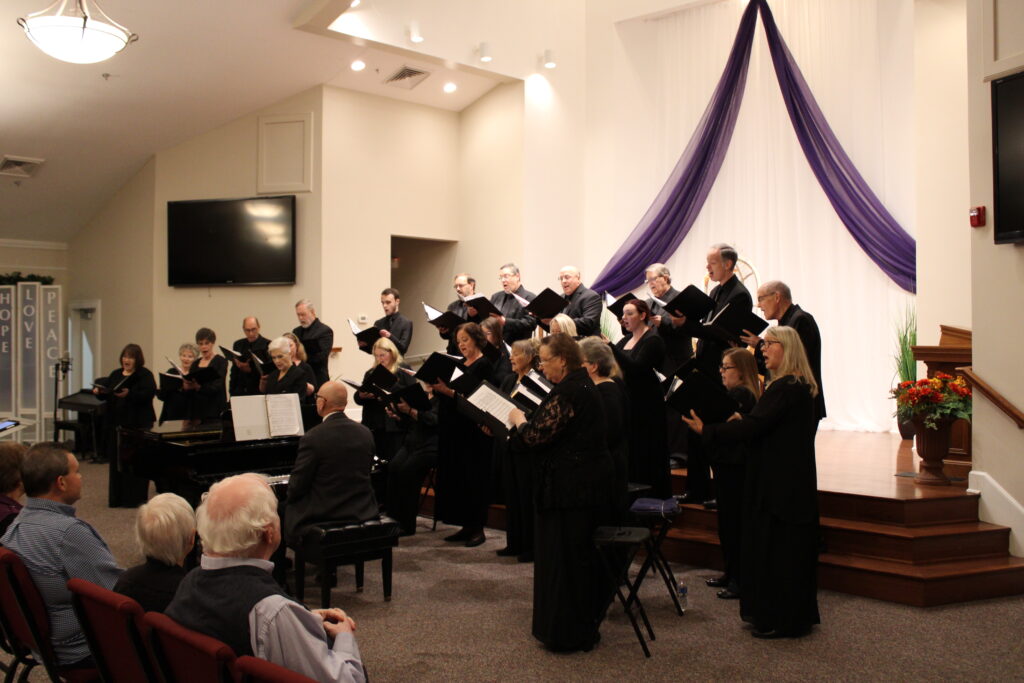 Spring Concert
April 30, 2022
When Our Music Was Young: Singing through the decades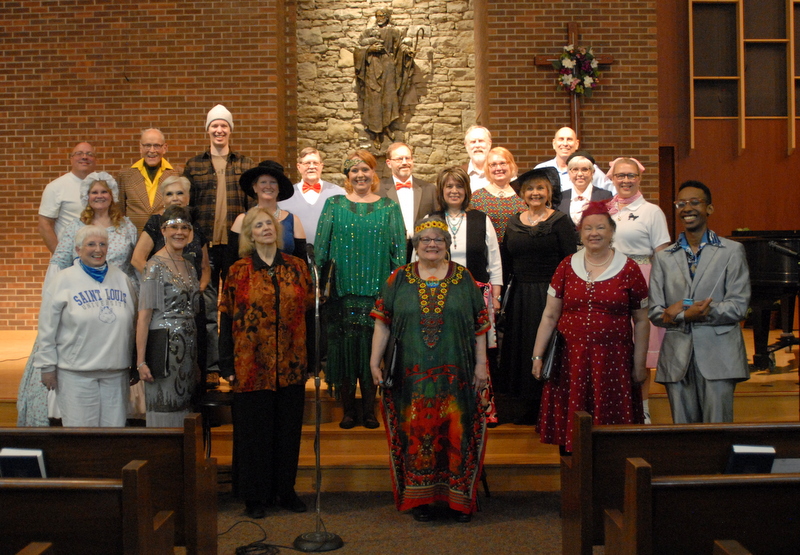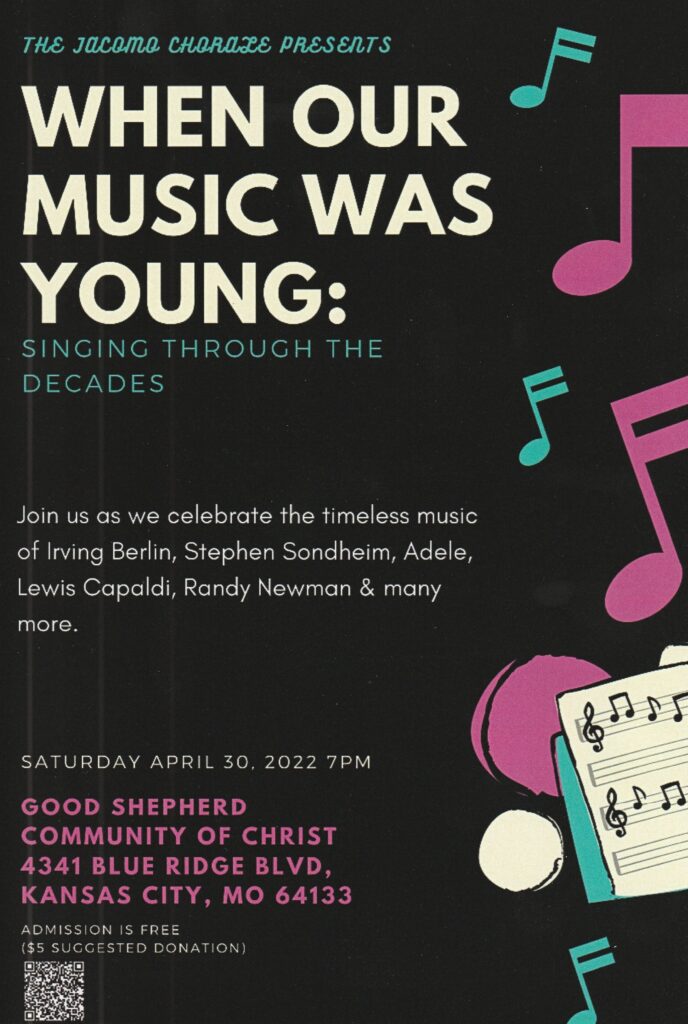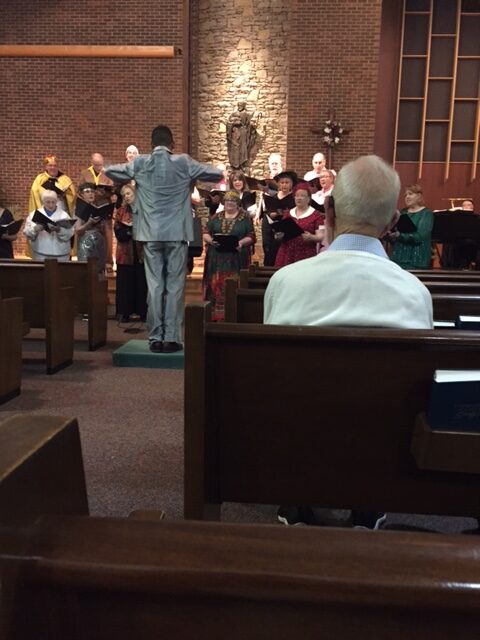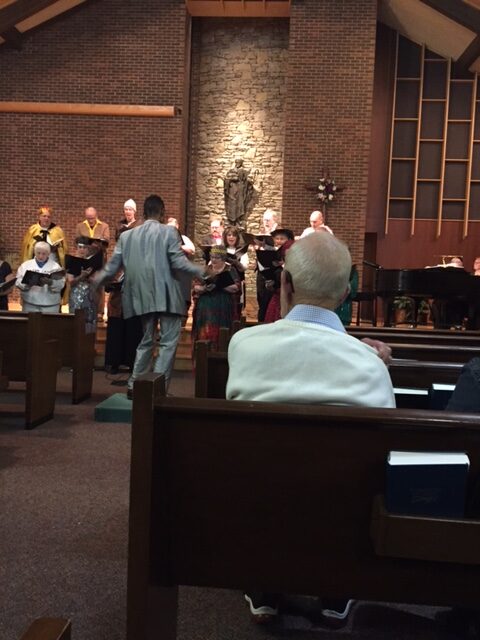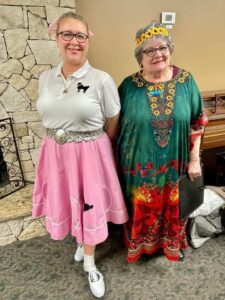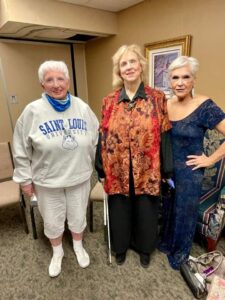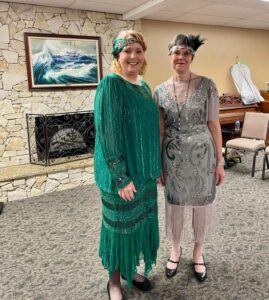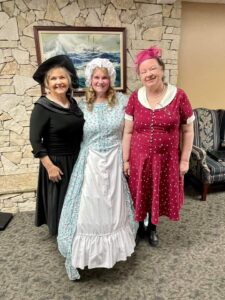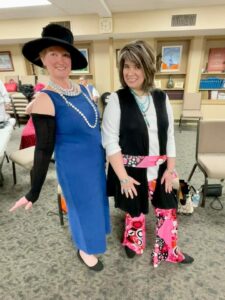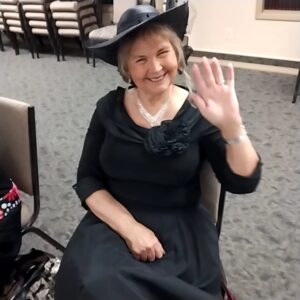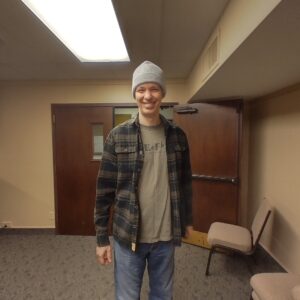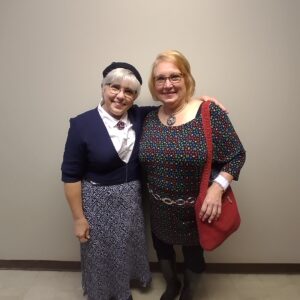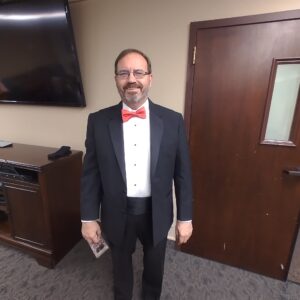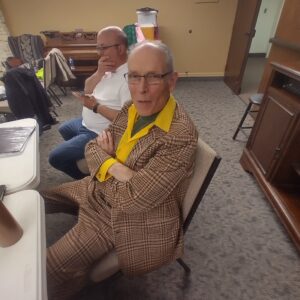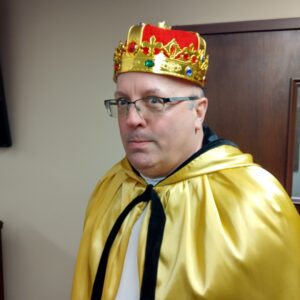 Christmas Traditions 2021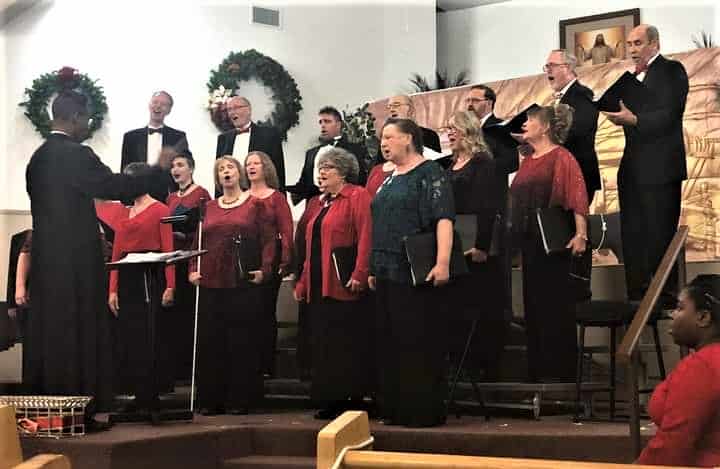 The JACOMO Chorale decided to do a pop-up performance of four songs. The Chorale did follow CDC guidelines and Jackson County protocols in rehearsals and performance. See the picture below to see some of our members that participated in this performance on May 23, 2021, at the Free Bible Baptist Church pavilion in Blue Springs, MO.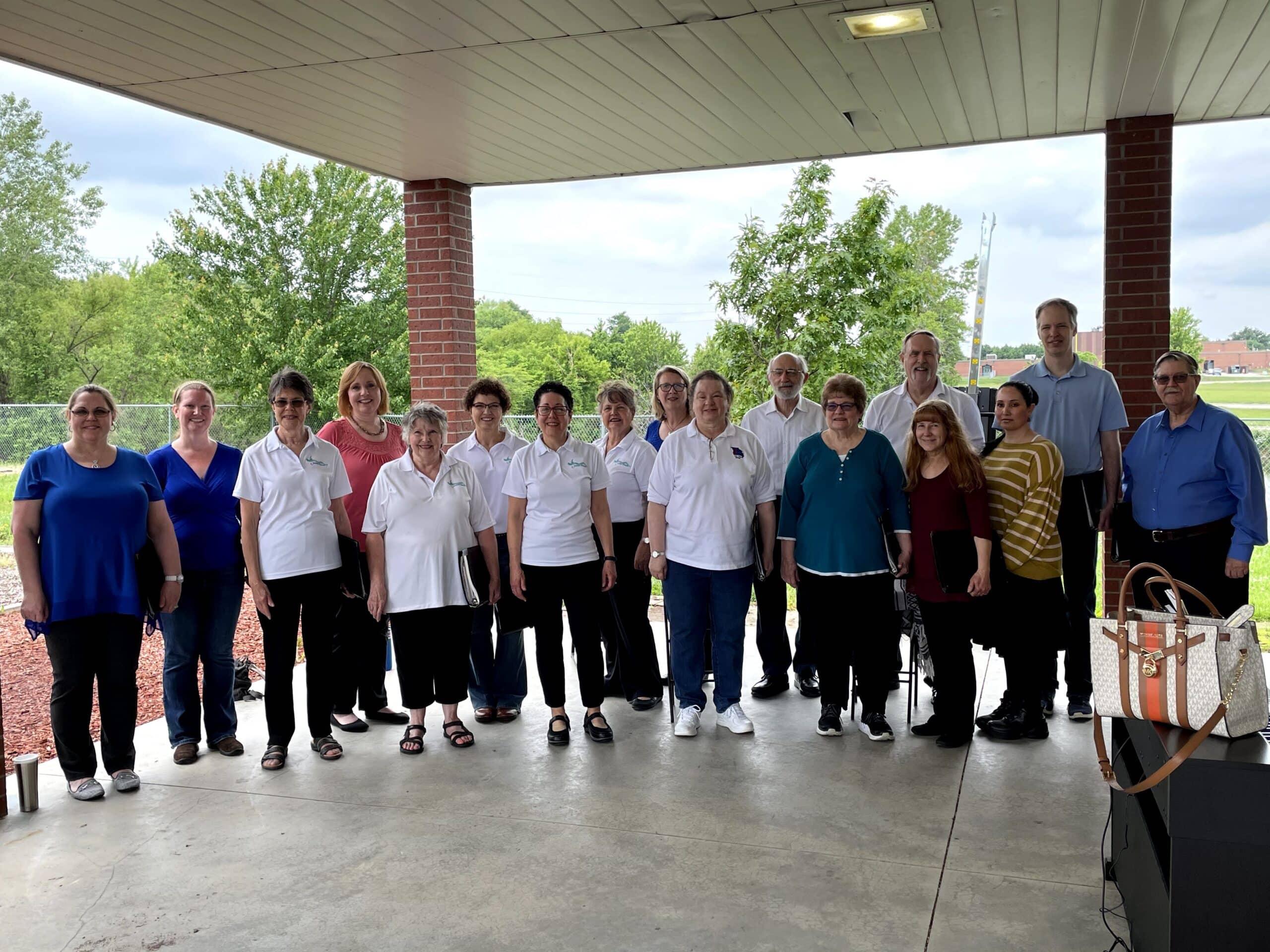 Click or double click to listen/watch the songs performed.
Never Walk Alone
In The Mood
Hakuna Matata
What a Wonderful World
Events for the 2018-2019 season
Spring Concert
Our Spring Concert "Songs for the Children"
Will benefit Health Ed Connect
Dedicated to Empowering Women and
Children in Africa and Nepal
April 27, 2019 at Woods Chapel Community of Christ at 7 p.m.
and April 28th at 4 p.m. place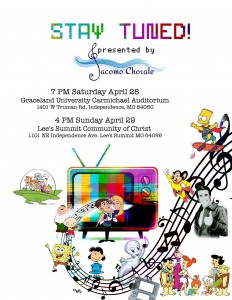 Graceland University Carmichael Auditorium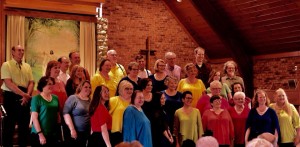 Lee's Summit Community of Christ
JACOMO Chorale's Christmas concert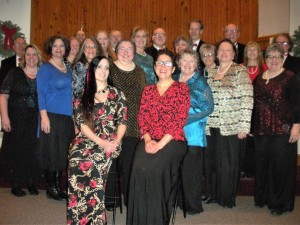 December 15th & 16th, 2017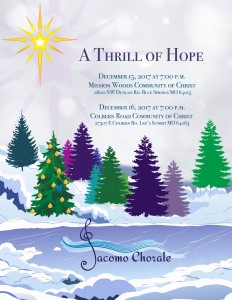 Fall Concert October 21st & 22nd 2017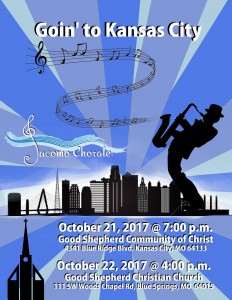 The JACOMO presents it's Spring concert for the 2017 cultural season.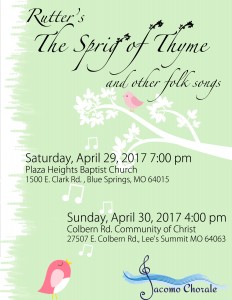 The JACOMO presents it's Christmas concert for the 2016 cultural season.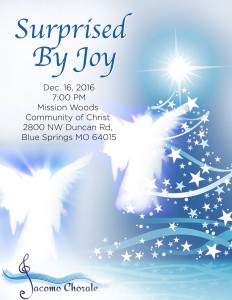 The JACOMO Chorale presents it's fall concert for the 2016-2017 cultural season.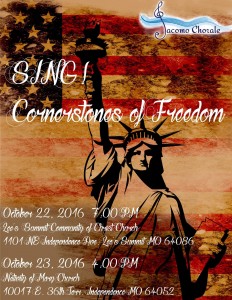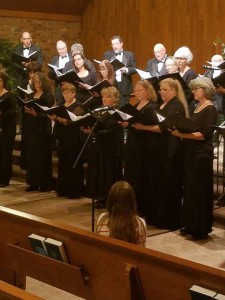 JACOMO Chorale starts it's 33rd year on Thursday night August 18th at 7 pm at the Mission Woods Community of Christ church. All are welcomed.
Jacomo Chorale Spring Concert, April 30th and May 1st 2016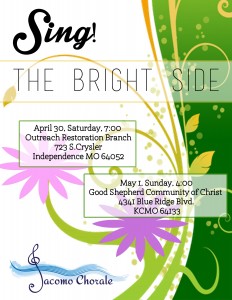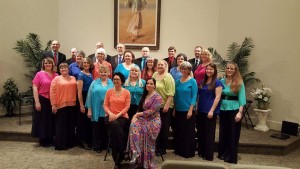 JACOMO Chorale Christmas Concert, December 13, 2015