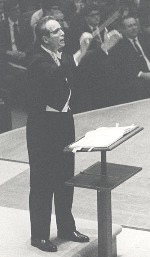 Harold Neal
The JACOMO Chorale was founded by Harold Neal, the retired director of the Independence Messiah Choir. The fall of 1983 saw 27 singers gather to begin a new musical group, with performances during the first few years for churches, civic groups, and other private performances. He retired at age 65 and turned the Chorale over to Sue Nichols. Harold Neal passed away quietly in November 2004 at the Groves retirement home, Independence, MO.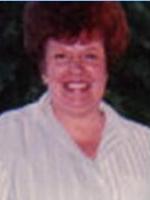 Sue Nichols
Sue Nichols directed the group for two and half seasons, leading the Chorale in fulfilling its mission of providing a variety of music to all types of audiences in the Kansas City area.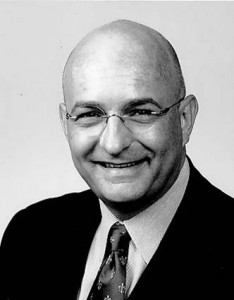 Jeffrey Carter, DMA
Jeffrey Carter directed the Chorale starting January 1989 to February 1998. Jeff and the Chorale presented a wide variety of literature each season. The fall concert generally featured a major work with orchestra. Members of the Chorale and various donors from throughout the community generously supported these performances. A traditional family sing-a-long Christmas concert and a lighter "pops" concert in the spring were also part of the season. Dr. Carter is now the Chair of the Department of Music at Webster University in Saint Louis, Missouri. He is also Artistic Director of the Gateway Men's Chorus of Saint Louis. Prior to this position he was Assistant Professor of Music Performance at Ball State University in Muncie, Indiana. Jeffrey Richard Carter, a native of the Kansas City, Missouri area. He is a versatile conductor and teacher whose performance experience and training ranges through nearly 1000 years of western musical tradition, and who has gained success with university ensembles, amateur choral groups, show choirs, volunteer church choirs, and specialized organizations. His performing and educational endeavors have taken him to the continents of Asia, South America, and Europe, in addition to the continental United States. http://jeffreycarter.wordpress.com/jeffrey-richard-carter-bio/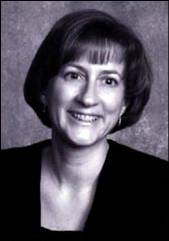 Dr. Rebecca Johnson
Rebecca became the Chorale's fourth musical conductor in February 1998. Ms. Johnson holds degrees from the University of Northern Colorado and the University of Nebraska, and is pursuing her Doctorate at the Conservatory of Music at UMKC. Her musical experiences include orchestral and choral conducting, as well as performing as a flutist, violist, and vocalist. She served as interim conductor for the Pride of the Prairie Orchestra in Colby, Kansas, and was the director of Choral Music for McCook Community College in Nebraska. Her choirs have performed throughout the United States and England. She frequently serves as guest conductor, adjudicator, and clinician throughout Nebraska, Kansas, and Missouri. Ms. Johnson is the recipient of the Certificate of Honor from Pi Kappa Lambda and holds memberships in the American Choral Directors Association, the National Music Educators Association, Tau Beta Sigma, and Pi Kappa Lambda. In addition to teaching and conducting, Ms. Johnson sits on numerous community boards and sings with the Kansas City Symphony Chorus. http://mcckc.edu/blueriver/humanities/music/index.html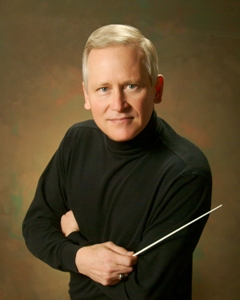 James L. Wrolstad
James L. Wrolstad became our fifth Artistic Director of the Jacomo Chorale. With twenty-five years of experience in music education and performance, Wrolstad brought a dynamic quality to his music which inspires performers and audiences alike. Wrolstad's enthusiasm and passion for music is tangible to anyone around him. James L. Wrolstad has completed his doctorate degree in music education at Shenandoah University, Winchester, Virginia. He is studying instrumental conducting with Timothy Hankewich, Associate Conductor of the Kansas City Symphony. He teaches orchestra in the Liberty Public School District and is active in his church as a keyboard worship team leader, bass player and vocal soloist.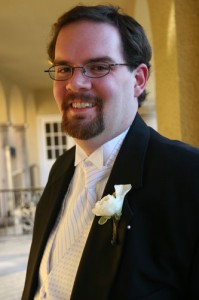 J. Seth Farrow
J. Seth Farrow became our sixth Artistic Director of the Jacomo Chorale. Mr. Farrow received his Master of Music degree in Choral Conducting from Michigan State University in East Lansing, Michigan, where he studied conducting with Dr. David Rayl, Dr. Jonathan Reed, and Dr. Sandra Snow. During his time in East Lansing, he served as Music Director of the Lansing Matinee Musicale Women's Chorus, Co-Director of the Michigan State University Chamber Choir, and Assistant Director of the Michigan State University Men's Glee Club. Previously, he served as Music Director of the Ringgold Singers of Ringgold County, Iowa, for two seasons and as Director of Vocal Music at Mount Ayr Community Jr./Sr. High School from 2001-2002. While earning his Bachelor of Arts in Music from Graceland University, he was named Assistant Director of the Graceland Chapel Choir and Director of the Graceland Bell Choir. While at Graceland, he studied with Dr. Thomas J. Hart, Martha J. Hart, James Tener, and Ben Allaway. Originally from Independence, Missouri, Mr. Farrow now resides in Kansas City, Missouri.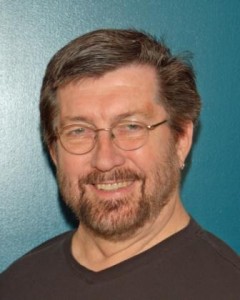 Skip Frizzell
Skip Frizzell became our seventh Musical Director of the Jacomo Chorale. Skip Frizzell's musical experience started with piano lessons when he was 8 years old. The piano teacher charged $.75 and came to the house. His mother took him to hear William Warfield on the Community Concert Series at a young age and he knew he wanted to be a music teacher. He studied clarinet in junior high band, played oboe in high school and was drum major of the band in high school and college. In college he majored in Public School Music with emphasis in flute and voice. He has taught vocal and instrumental music in elementary, junior high and high school with more than 25 years as a high school choir teacher. His high school choirs performed in the World's Tallest Singing Christmas Tree from 1985 to 1990 and continues today. In 1986, that Singing Christmas Tree opened Good Morning America. Also in 1986, his school handbell choir performed at the national handbell convention in Bangor, Maine, and his Show choir competed at the invitation of the Young Americans in Hollywood, California. In 1988, his choir performed in Carnegie Hall under conductor John Rutter. He had been president of the Michigan School Vocal Music Association, and was voted Teacher of the Year. He retired from Mona Shores High School in Muskegon, Michigan, in 1990. During his years of teaching, his high school choirs made concert tours of Europe every three years, living with host families and visiting 29 countries. In 1998, at the invitation of the People to People Organization, he was in the first group of 20 music educators to observe and visit with music teachers and major conductors in China. In 1994, he and Ann moved from Michigan to Independence where he was the Worship Services Coordinator at the Community of Christ Temple. While in Independence he has been president of the Independence Ministerial Alliance and the Independence Music Club. He holds a Bachelor of Music degree from Western Michigan University and a Master of Education Degree from Wayne State University.
Dr. Helena Vasconcellos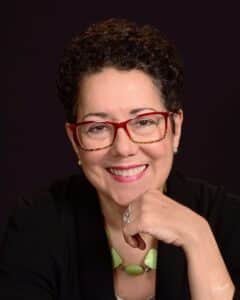 Helena comes from a musical family in Brazil and began playing guitar by ear with her five siblings at a very young age. She became The Chorale's eight director. At age 17 she began her formal music training, with private piano lessons and choral singing. Still in Brazil, she was one of the assistant directors of the Symphonic Choir of the University of Brasilia, a community choir with more than 300 voices. In 1997 she moved to Kansas City to study under the guidance of Dr. Eph Ehly at UMKC. She holds a Bachelor's Degree in Piano Performance, a Master's Degree in Choral Conducting, and an Interdisciplinary Ph.D. in Music Education with emphasis in Choral Conducting. While at UMKC, she was the recipient of the UMKC Women's Council fund for two years and received a Fellowship from the School of Education for her doctoral studies. She was the Assistant Director of the Kansas City Children's Choir for four years and worked as a Catholic music teacher for five years. She also worked as a clinician for Brazilian music at many schools in the Kansas City area. For over 14 years, she was the Music Director of the Nativity of Mary Parish in Independence and directed both the Youth and the Parish Choirs. Currently, she works as a Music Teacher and Choir Director for the Harmony Project Kansas City, a non-profit organization that provides music instruction to underprivileged communities. She also works as a free-lance church musician, playing for Catholic services and directing the Handbell Choir of Holy Trinity Catholic Parish in Kansas. This year Helena will celebrate her 10th year as the Music Director of the Jacomo Chorale. When she's not teaching in her small piano studio at home, she enjoys listening to all kinds of music and experimenting in the kitchen. She stepped down in May 2021.
Marvin G. Byas IV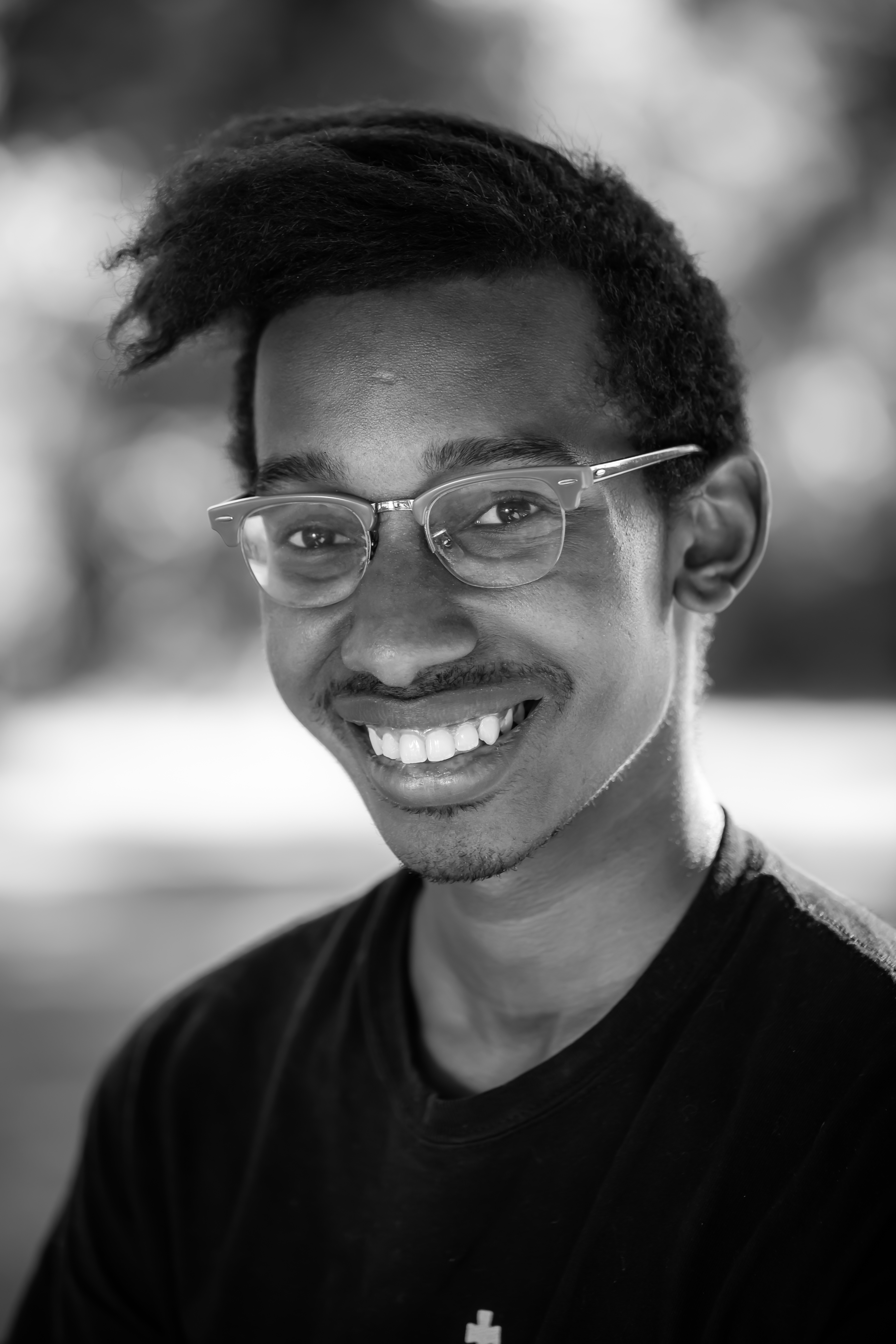 Mr. Byas brings with him several years of experience in choral music. Marvin became the Chorale's nineth director. His educational preparation in Vocal Music Education is from Northwest Missouri State University and Missouri Western State University. He has worked in both community and church settings as well as in musical theatre.
Prior to joining the Jacomo Chorale, Mr. Byas was the Choirmaster at St. Paul's Episcopal Church, Maryville, MO; Director of Music and Choirmaster at Christ Episcopal Church, St. Joseph, MO; Director of Music and Choirmaster at Calvary Episcopal Church, Columbia, MO and was the founding Artistic Director of The Farnham and Byas Playhouse in Columbia.  In addition, he was a member of the development committee of the Maplewood Barn Community Theatre, also in Columbia.  While with Christ Episcopal Church, Mr. Byas was the Artistic Director, Choirmaster and Conductor for a regional tour of Handel's "Funeral Anthem for Queen Caroline" and Artistic Director and Conductor of Mendelssohn's "Elijah". Marvin realized that he had alot going on in his life, he needed to reluctantly step down after one year directing. The Chorale wishes all the best to Marvin and his new wife Billie, his new job, and the birth of their first child.
Bryan Waznik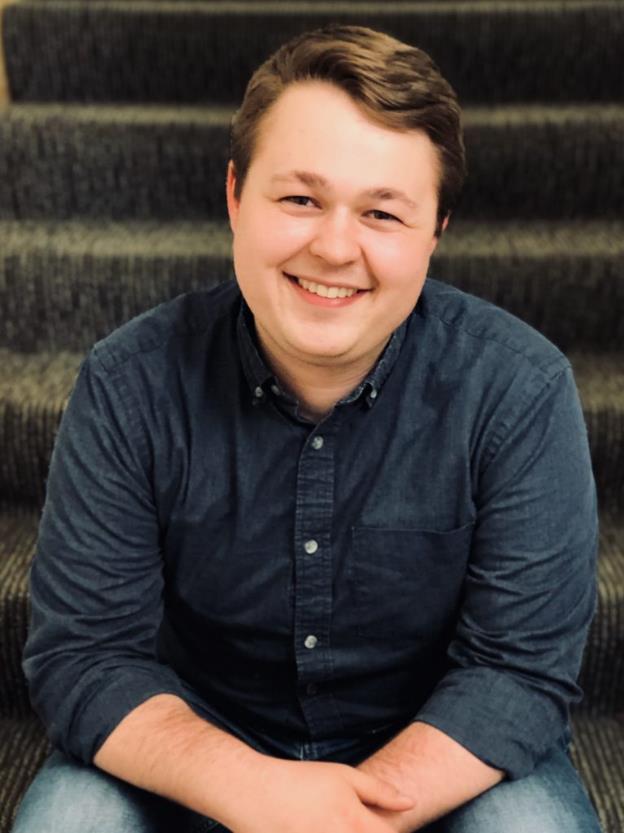 Bryan was a graduate in Choral Conducting at the University of Missouri – Kansas City Conservatory where he leads the Tenor-Bass Choir and is the Sounding Board, a workshop dedicated to the development of new choral works. He has also served as a conducting fellow with the Te Deum Chamber Choir and Spire Chamber Ensemble. Bryan came to Kansas City from Minnesota, where he taught Vocal Music at Zimmerman Middle/High School. Bryan holds a B.A. in Music and Music Education from Luther College.